Majeski Solar Services DC - Professional Solar Solutions for DC Homes and Businesses
Majeski Solar Services DC provides professional solar solutions for homes and businesses, including installation, maintenance, and repairs.
*High Quality Solar Panels
*Best Solar Installations
*Backup Battery Solutions
At Majeski Solar, we strive to be the best in the  industry, so we do it all. We install, design, and monitor your system. Thanks to our high level of customer service and experience, we've become one of the top companies in DC, Maryland, Virginia and beyond. We're a company that specializes in home and commercial installation services. MSE offers a wide range of services including: solar energy systems, solar solutions, solar power system cost, home panels, residential installers, installation, commercial panels, residential systems, residential cost, commercial panels installation, small business solutions. Find more answers
Get reliable and affordable solar solutions for your home or business with Majeski Solar Energy Services in DC. Contact us for a consultation today.
Why Choose Majeski Solar Energy Services DC?
At Majeski Solar Services DC, we provide expert solar solutions that are customized to meet the unique needs of each customer. Our team of experienced professionals is committed to delivering high-quality workmanship, including installation, maintenance, and repair. We use only the best solar products and equipment, and our services are backed by our commitment to customer satisfaction.
Better Quality Panels- higher Output
Residential Solar Company
Majeski is one of the leading residential and commercial solar installers in the Washington D.C. area. We offer complete solar solutions to residential and commercial clients looking to invest in the green energy future. With our team of skilled experts, we provide a complete range of engineering, design and build services for both residential and commercial clients looking to transition. Our certified residential and commercial experts are trained with the most up-to-date technologies, allowing us to install the newest products in the fastest time possible, using 100% American-made materials and products. 
Hi-Output Commercial Solar Panels
Majeski provides commercial solutions offering customers Quality, Reliability and Value. Our offerings are diverse and competitive to include turnkey installations and maintenance services. Our offerings include photovoltaic (PV) solar panels, racking systems, mounting systems, inverters, batteries and electrical systems to complement your projects and improve your bottom line.
Majeski Solar Energy is a professional solar energy consulting firm, offering services to homeowners and businesses looking to save money on their electric bill. Majeski offers free solar consultations to homes and business owners, as well as provide details, reviews and full comprehensive estimates for our customers.
Majeski is your local Washington DC Solar and Battery Backup Systems specializing in Micro Inverters, Turnkey Systems, and Power Inverters. We also offer Tesla, and other high output systems for home. 
Electric Vehicle Charging
Majeski specializes in commercial electric vehicle charging for companies and property owners throughout the Mid-Atlantic region. Majeski can design, plan and install a charging station from single-bay to multi-stall models. We offer 240 VAC Level 2 charging stations as well as DC Fast Charging stations (480 VDC). 
Neighborhoods in Washington, D.C., District of Columbia
Downtown, Connecticut Ave/ K Street, Dupont Circle, District of Columbia's At-Large Congressional District, DC Advisory Neighborhood Commn, Chinatown, Office-Advisory Neighborhood Commn, Advisory Neighborhood Commission 2A, Meridian Hill Park, West End Neighborhood Library, ONE DC - Organizing Neighborhood Equity, Mt. Pleasant Neighborhood Library, Franklin Park, Northwest One Neighborhood Library, Logan Circle, ANC 4A, Shaw (Watha T. Daniel) Neighborhood Library, Lincoln Park, National Mall, Dupont Circle
Email Us To Learn More Solar Energy Benefits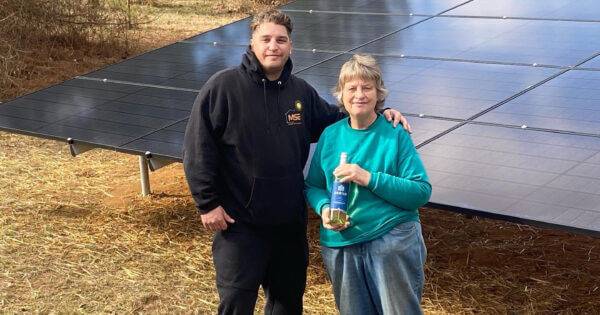 Sign Up To Receive MSE Newsletter